Want to be a "b-swifter"?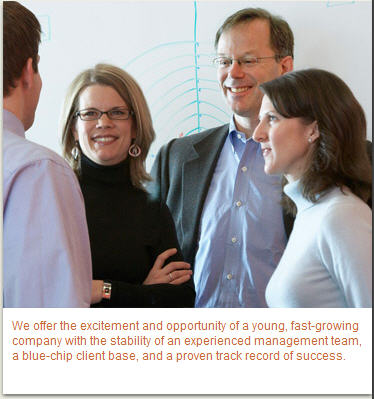 bswift prides itself on its fun, friendly and smart staff that goes the extra mile to get the job done right. We offer the excitement and opportunity of a young, fast-growing company with the stability of an experienced management team, a blue-chip client base, and a proven track record of success.
9-5er's from the cast of "The Office" need not apply. We're looking for hard- working, self-starting, dynamic individuals who are up to the challenge of working in a fast-paced, service-oriented environment. The reward is a fun, flexible and creative environment with ample opportunity for professional and personal growth.
Please click on the menu above to Search For a Job.